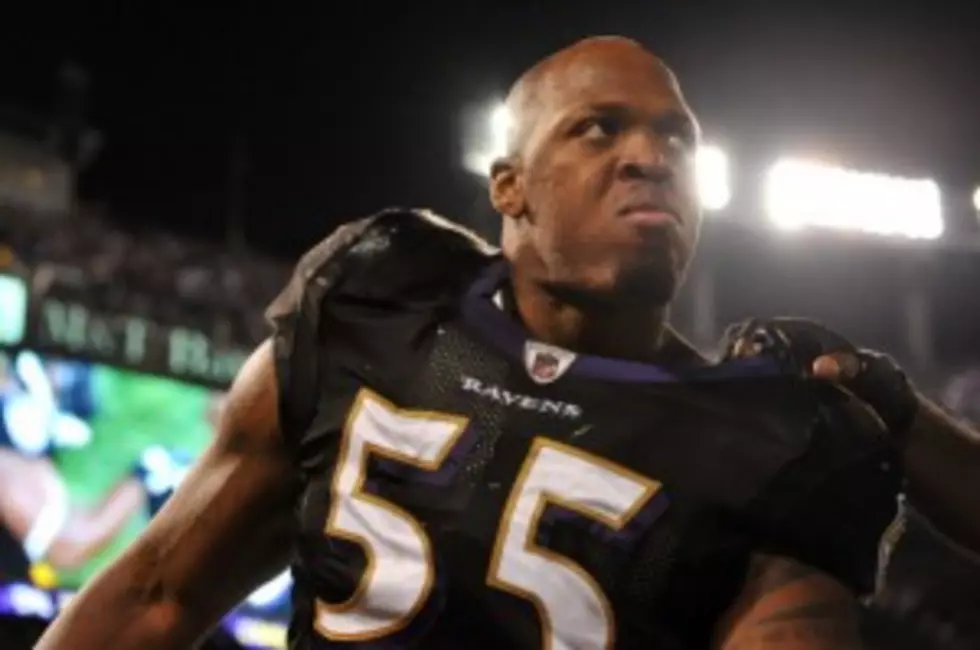 Terrell Suggs Mocks Tim Tebow And His Beliefs
 Baltimore Ravens linebacker Terrell Suggs has gone out of his way to mock Denver Broncos quarterback Tim Tebow, and in particular, Tebow's religious beliefs.
The Broncos lost to the Chiefs 7-3 on Sunday. Suggs, appearing on ESPN's First Take today, had this to say about Tebow.
"With all due respect, we don't need God on our sidelines. Once again God had to save Tim Tebow and the Denver Broncos. He couldn't even give them two drives. Seven to three?"
Chris Chase of the Yahoo! sports blog Shutdown Corner feels like Suggs went a bit too far with his unprovoked comments. Click here to read Chase's analysis on the matter.