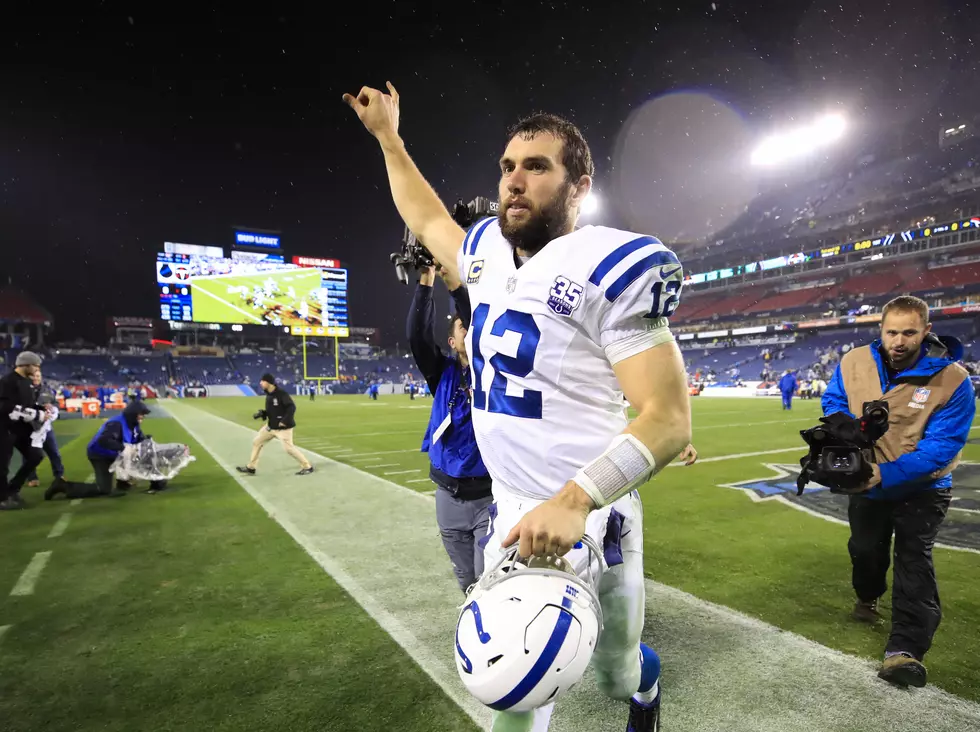 Indianapolis Colts Quarterback Andrew Luck Suddenly Retires From The NFL
Andy Lyons, Getty Images
It appears that Colts quarterback Andrew Luck has called it a career.
According to multiple reports from top NFL insiders, Luck has retired from the league after seven seasons.
According to Schefter, Luck is "mentally worn down" and is "done with football." An official press conference is expected on Sunday. The news sent shockwaves through the sports world and beyond being that Luck is only 29 years old. Luck was the No. 1 overall pick in the 2012 draft and has missed most of camp with a lingering calf injury, but no one saw this move coming.
Luck has had mostly bad luck during his career.  He suffered a sprained shoulder forcing him to miss two games in 2015.  He returned to the lineup but a month later, in November, 2015, he wound up with a lacerated kidney and partially torn abdominal muscle and missed the rest of the season.
After the season, it was also reported Luck was playing with torn cartilage in his ribs.  He missed one game in 2016 because of a concussion against Tennessee forcing him to miss the Thanksgiving contest against the Steelers.
He had shoulder surgery in January 2017 and was placed on injured reserve in November without playing in a game.
Some are already calling it the most shocking retirement of all time.
We'll keep you updated on this story as more information comes in.
Developing...