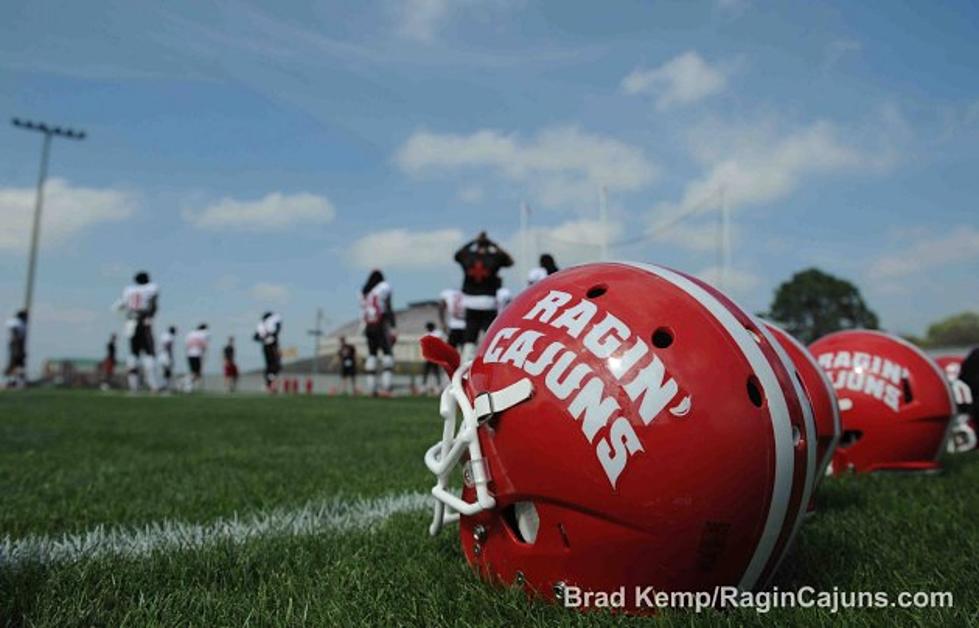 Getting To Know New UL Football Coach Billy Napier
Photo Courtesy: ragincajuns.com
Who is Billy Napier?
Reports are circulating that Napier, the offensive coordinator at Arizona St., has been offered the head coaching position of the Louisiana Ragin' Cajuns.
As of this writing, Napier hasn't officially accepted, and no other source is reporting this story, but we expect him to accept.
A native of Chatsworth, Georgia, Napier was a four-year letterwinner and two-time All-Southern Conference selection as the starting quarterback at Furman.
The Paladins won two conference championships and in 2001, Napier's junior year, advanced to the Division I-AA national championship game, before losing to Montana.
Over his career, Napier completed 64.8% of his career passes, setting a school record, while throwing for 2,475 passing yards, as a senior, also a Furman record.
The 38-year old Napier began his coaching career as a graduate assistant at Clemson in 2003, before becoming quarterbacks coach at South Carolina St. in 2005.
In 2006, Napier returned to Clemson, serving as tight ends coach/recruiting coordinator  from 2006-2008.
In 2009, Napier became Clemson's first offensive coordinator under Dabo Swinney, getting the job at age 29, a position he held for two years before being fired by Swinney.
After parting ways with Clemson, he landed at Alabama as an offensive analyst in 2011, then moved to Colorado State, where he was the quarterbacks coach for a year, prior to his return to Alabama as receivers coach in 2013.
Napier, who is known as a great recruiter, was named offensive coordinator at Arizona St. back in January.  The Sun Devils averaged 31 points per game en route to a 7-5 record.  Head coach Todd Graham was fired at the end of the season, but Napier and the rest of the offensive staff were retained when Herm Edwards was hired to be the new coach.
Napier has the respect of a number of top-flight coaches.
Dabo Swinney, who coach Clemson to the College Football Playoff National Championship last season, had this to say about Napier back in January:
"Billy was the youngest offensive coordinator in the country when he had that position here in 2009.  We won our first Atlantic Division title that year and set records for offensive production.  What we accomplished this year got its start with that team in 2009 and I am indebted to Billy for the work he put in for our program.  Billy has always been a terrific recruiter and a tireless worker.  He grew up around the game. He was our recruiting coordinator when I became head coach and many of the players we brought in during that time set a standard for this program."
Meanwhile former Clemson/Tulane head coach Tommy Bowden had this to say about Napier, after his appointment to offensive coordinator at Arizona St.:
"I hired Billy as a graduate assistant and when I got the chance to hire him again I brought him right back.  He played quarterback so he got to know everything about the position.  He's just got that mentality.  His dad was a football coach so he grew up around the game.  As a recruiter he doesn't let go.  He's got all of the intangibles.  He's a marketable guy and it doesn't surprise me that he's advanced through this profession."
Napier At A Glance
Alma Mater:  Furman, 2002
Hometown:  Chatsworth, Georgia
Coaching Experience
2017-Present, Arizona State (Offensive Coordinator/Quarterbacks)
2013-2017, Alabama (Wide Receivers)
2012, Colorado State (Assistant HC/Quarterbacks)
2011, Alabama (Offensive Analyst)
2009-2010, Clemson (Offensive Coordinator/Quarterbacks)
2006-2008, Clemson (Tight Ends/Recruiting Coordinator)
2005, South Carolina State (Quarterbacks)
2004, Clemson (Defensive Grad. Assistant)
2003, Clemson (Graduate Assistant)
Playing Experience
1999-2002, Furman University
Bowl Games – Coach
2017 Sun Bowl (pending)
2016  BCS National Championship
2015  BCS National Championship
2014  Sugar Bowl
2013  Sugar Bowl
2011  BCS National Championship
2010  Meineke Car Care Bowl
2009  Music City Bowl
2008  Gator Bowl
2007  Chick-fil-A Bowl
2006  Music City Bowl
2003  Peach Bowl