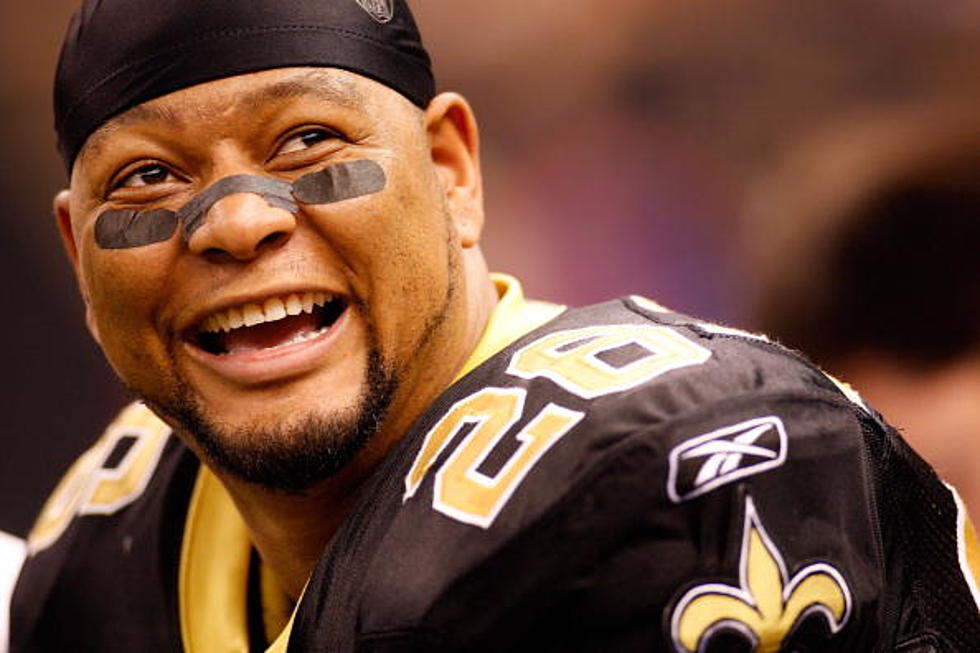 Deuce McAllister Named Saints Radio Color Commentator
Photo by Chris Graythen/Getty Images
Deuce will be loose in the booth.
Former New Orleans Saints running back Deuce McAllister has been named the new radio color commentator, the Saints flagship radio station WWL announced today.
McAllister, a member of the team's Hall of Fame and the franchise's all-time leading rusher will join long-time play by play man Jim Henderson in the booth.
McAllister replaces Hokie Gajan, who passed away several months ago due to cancer.
"Hokie and the Saints are synonymous, to be given the opportunity to follow someone so entrenched in the history and tradition of Saints football, I'm grateful," McAllister said.  "If you can't play the game, what's more exciting than calling a game?  Everybody loves Saints football, and everybody listens to WWL...it's a win-win situation!"
McAllister served several games as color commentator late last season with Gajan's health kept him out of the booth.