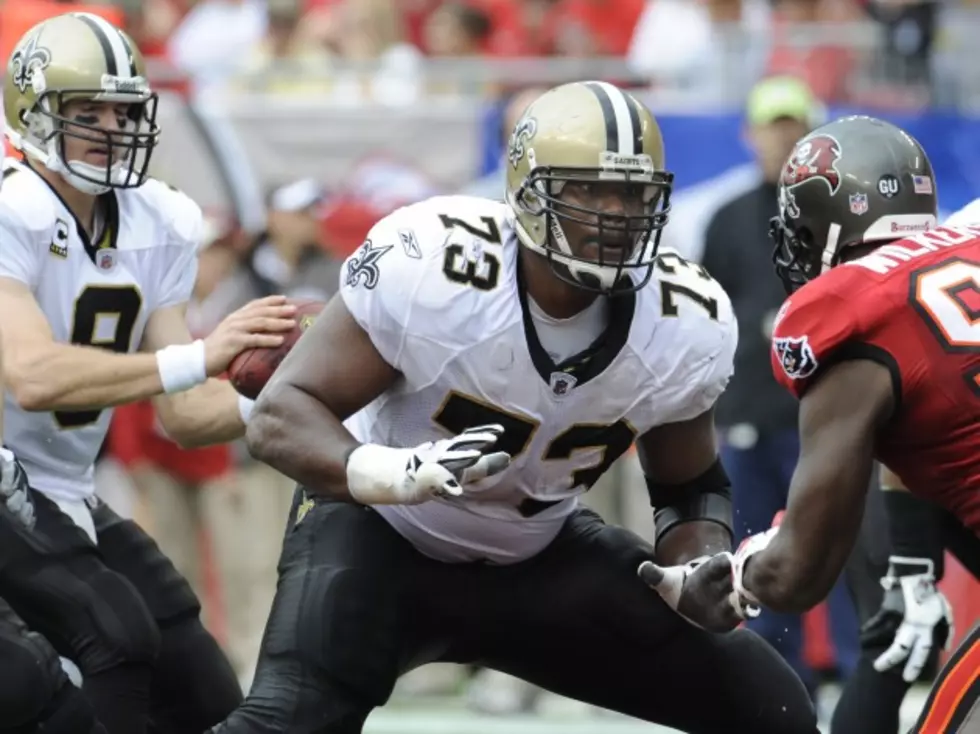 Best Saints By The Numbers: #73
(Photo by Al Messerschmidt/Getty Images)
All summer long, we're going to list the best players in New Orleans Saints history to wear every number, 00-99.
Yesterday, we did #72
Today, #73:
The pick: Jahri Evans
When deciding who is the best New Orleans Saints player to ever wear #73, the choice is limited to defensive back Ray Jones, defensive linemen Joe Campbell and Frank Warren, and offensive linemen Bill Sandeman, Jerry Sturm, John Mooring, Isaac Davis, and Jahri Evans.
Our selection is going to be Evans, an offensive lineman, who is entering his 10th season with the Saints, after joining the organization back in 2006.
After playing his college football at Bloomsburg, Evans was selected by the Saints in the fourth round of the 2006 NFL Draft.
A native of Philadelphia, Pennsylvania, Evans made an immediate with the Saints, starting all 16 games at right guard in 2006.
Over the next eight years, the 6-foot-4, 316-pound Evans went on to start every game, with the exception of two during the 2013 season.
Evans has been named to the Pro Bowl for six-consecutive years, beginning with the 2009 campaign.
In 9 seasons with the Saints, Evans has appeared in 142 games, all as a starter.