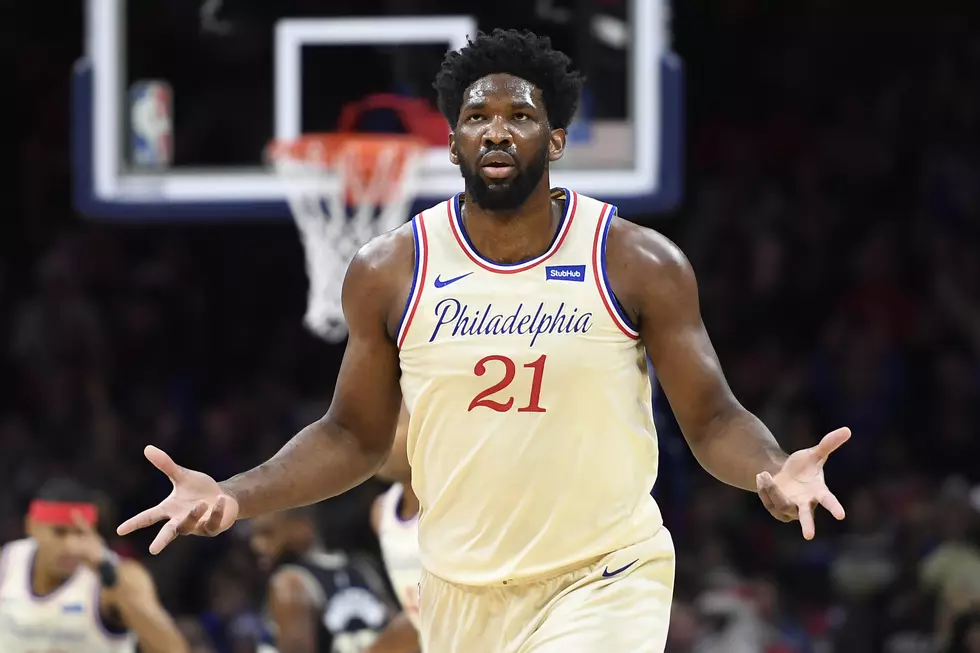 Joel Embiid's Gruesome Finger Injury Didn't Keep Him From Staying In The Game [WATCH]
Photo by Sarah Stier/Getty Images
This is not for the faint of heart.
During the 76ers win over the Thunder, 76ers center Joel Embiid dislocated his finger. Like, badly. 90 degree badly.
That didn't keep him from not only staying in the game, but scored 18 points with nine rebounds, and eight assists.
The injury happened in the first quarter when Embiid went up to block a shot, but got his finger mangled.
Again...this is some gruesomeness. His teammate Ben Simmons said, "I nearly threw up when I saw that."
Embiid left the game to head to the locker room to pop his finger back into place, and check for broken bones. When the results came back clean, he hopped back on the court and finished the game like a BEAST!
He says that he might take this Thursday's 76ers game off against the Celtics to let his hand rest. I think he's clearly earned that right.
Put some Tussin on it...