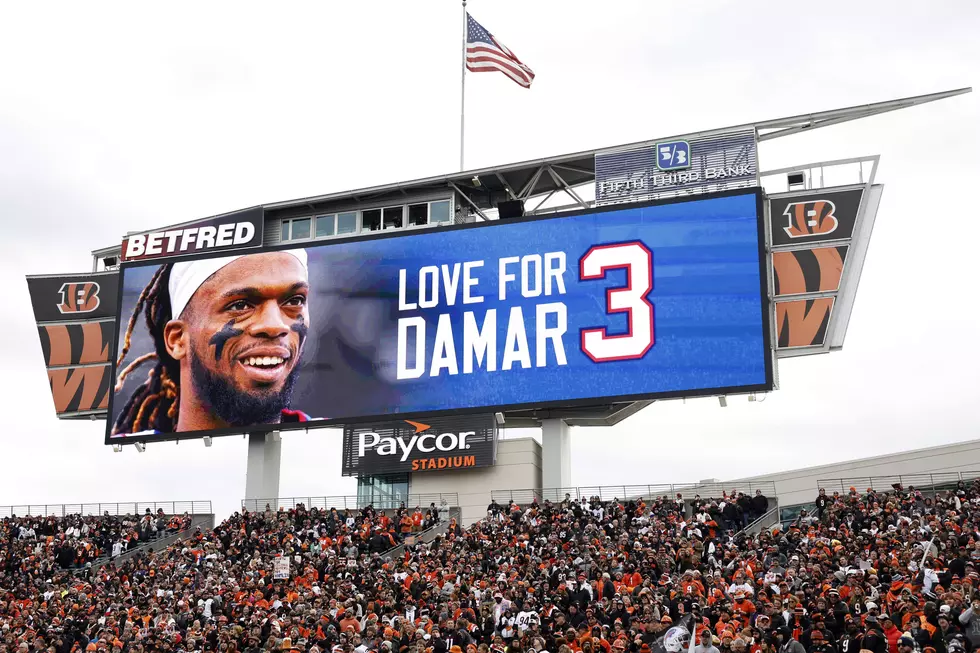 Damar Hamlin Released From Hospital, Will Continue Rehab at Home
Photo by Kirk Irwin/Getty Images
Buffalo Bills safety Damar Hamlin captured the attention of the sports world last week.
After he dropped on the field following a tackle in the first quarter, his heart stopped, and so did the sports world.
He was resuscitated by a Bills special teams coach Denny Kellington who performed CPR, then again by medical personnel at a nearby Cincinnati hospital.
The game never resumed, as the entire sports world focused their attention on Hamlin's fight to survive.
In the last 9 days, updates on Hamlin have been sporadic, but each one has been positive.
The Buffalo Bills just dropped the best Hamlin update yet.
"Damar Hamlin has been discharged from Buffalo General Medical Center/Gates Vascular Institute, a Kaleida Healthy facility in Buffalo, NY.
Hamlin was admitted on Monday and went through a comprehensive medical evaluation as well as a series of cardiac, neurological and vascular testing on Tuesday.
Jamie Nadler, MD, Critical Care physician and Chief Quality Officer at Kaleida Health, and the care team lead for Hamlin said, "We have completed a series of tests and evaluations, and in consultation with the team physicians, we are confident that Damar can be safely discharged to continue his rehabilitation at home and with the Bills."
Hamlin is out of the hospital and back at home. Incredible news.
NFL Franchises That Have Never Won A Super Bowl
A dozen NFL teams have never experienced the ultimate prize in the sport of football.
10 Highest Paid Athletes in the World in 2022
Between the 10 of them, they will bring in a total of more than $992 million in 2022.