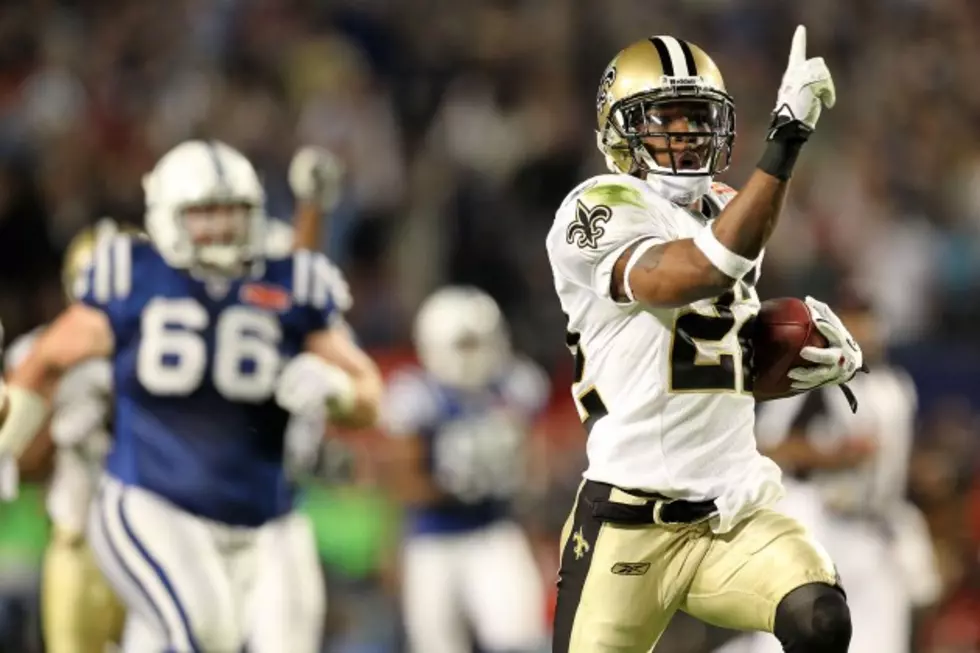 Best Saints By The Numbers: #22
Photo Courtesy: Getty Images
All summer long, we're going to list the best players in New Orleans Saints history to wear every number, 00-99.
Today, #22:
The pick: Tracy Porter
When deciding who is the best New Orleans Saints player to ever wear #22, the choice is limited to running backs Charlie Brown, Gary Lewis, Elijah Pitts, Howard Stevens, Tyrone Anthony, Gill Fenerty, Brad Muster, Mark Ingram, and Lorenzo Neal, and defensive backs D'Artagnan Martin, Benny Johnson, Ricky Ray, Van Jakes, Derrick Taylor, Michael Mayes, Tyronne Drakeford, Fred Thomas, and Tracy Porter.
I want so bad to pick Stevens, as he was my first favorites Saints player, but the selection has to be Porter, a cornerback who played for the Saints for four seasons, from 2008-2011.
After finishing his college career at Indiana, Porter was selected by the Saints in the second round of the 2008 NFL Draft.
After suffering a wrist injury that cut short his rookie season of 2008, Porter was a full-time starter for the Saints for the next three years, helping the team to a Super Bowl XLIV win over the Indianapolis Colts in 2009.
Porter is responsible for one of the most memorable plays in franchise history in that Super Bowl. late in the 4th quarter, with the Colts in Saints' territory, Porter jumped Colts receiver Reggie Wayne's route and intercepted Peyton Manning's pass, returning it 74 yards for a touchdown, sealing the first-ever championship for the franchise.
A native of Port Allen, Louisiana, Porter left the Saints following the 2011 season to sign with the Denver Broncos.
After one year in Denver, Porter spent one year with the Oakland Raiders, and one year with the Washington Redskins, before signing with the Chicago Bears in June of 2015.
The 5-foot-11, 185-pound Porter intercepted seven passes in his 43 career games with the Saints.