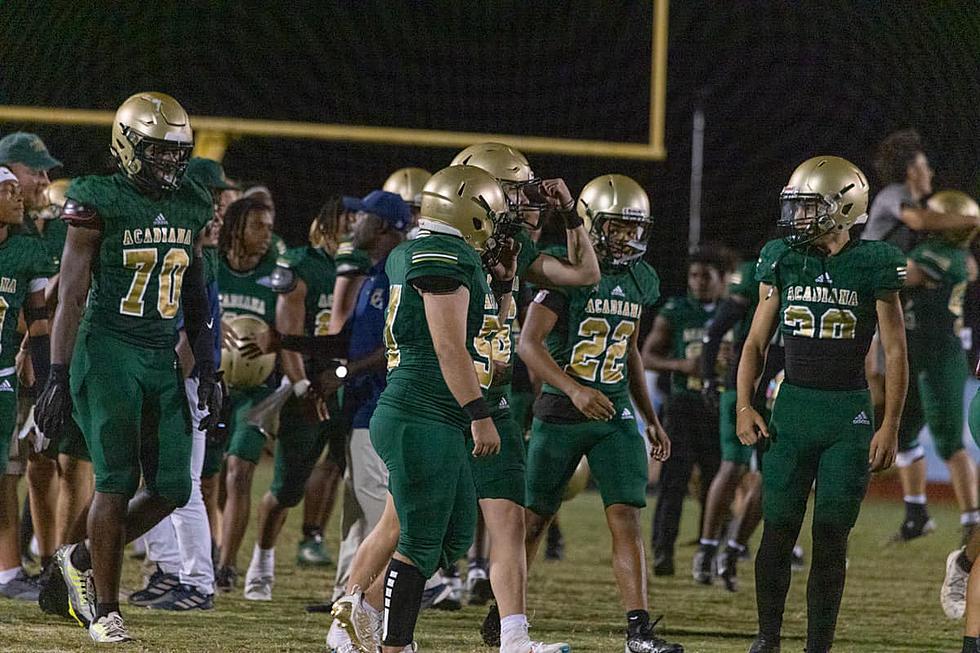 Acadiana Defeats Carencro in Round 2 of the Playoffs
Photo Credit: Facebook/Acadiana Wreckin' Ram Football
LAFAYETTE, La. (103.3 The GOAT) - Round 2 of the playoffs set up a local matchup for history books between Acadiana and Carencro. The game came down to the wire, and the Acadiana Wreckin' Rams came away with the victory 14-7.
Carencro put up one hell of a fight and it came down to the 3-min 25-second mark of the 4th Quarter for one team to take the lead, where Acadiana scored and led 14-7.
Well, now the Carencro Mayor will have to pay up due to Carencro losing due to her bet with the Scott Mayor. Mayor Charlotte Clavier will have to use her culinary prowess to prepare the Acadiana Rams a meal before their next playoff game.
Next week Acadiana will look to continue their road to a state championship as they face Holy Cross in round 3 of the Playoffs!
Top 9 Loudest College Football Stadiums In The South
Gallery Credit: Dave Schultz