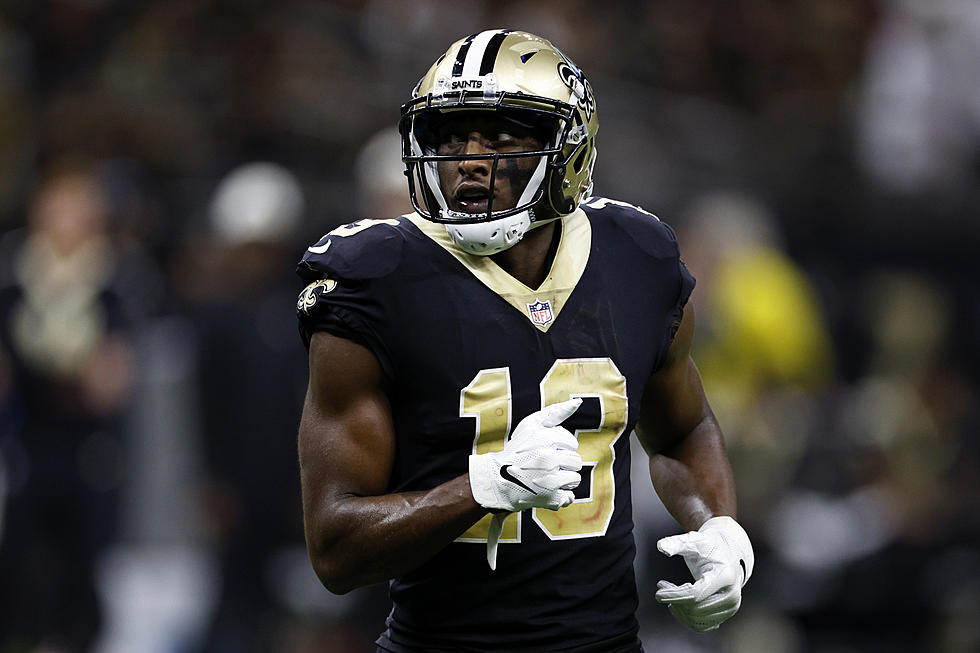 What Happens Next: What Michael Thomas' Contract Says About His Future With the Saints
Getty Images
The Saints had a lot of question marks going into this offseason and they have already managed to take care of their biggest question mark yesterday. The Saints signed Derek Carr to a 4-year $150 million deal. This article isn't about Carr's new contract, no, it's about Michael Thomas' current contract situation and what it says about his future. The majority of fans are a little optimistic after he tweeted his reaction to the Saints signing Derek Carr.
Just because the Saints seemed to have found their guy at the quarterback position, doesn't mean that he is going to come back for the 2023 season. His contract situation makes this relationship between Mike and the Saints extremely difficult. The Saints awarded Thomas' stellar 2018 with a huge contract worth $96 million that made him the highest-paid wide receiver in the league. Fast forward to now where if Thomas is still on the roster by March 17, he will be owed a $31.7 million bonus. With Thomas virtually not playing the past three seasons, both parties are aware that the bonus will not be paid.
This leaves Michael Thomas with two options before the March 17 deadline. The former offensive player of the year can choose to restructure his contract to give himself a more appropriate bonus that both sides can agree with.  If he wants to stay with the Saints, he will have to take a significant pay cut to meet the Saints' salary cap expectations. If the two sides can't come to an agreement before the deadline, the Saints will have to release Thomas and let him become a free agent. This would allow Thomas to have a fresh start with a contract of his terms.
There are a ton of mixed reactions on whether Michael Thomas will return to the Saints for next season or not. Some fans are fired up for the possibility of a Carr and Thomas connection while others are ready to cut ties completely.
This result of this situation relies independently on how much money both parties believe Michael Thomas is worth at this point. I will let you be the judge, is Mike coming back or his playing somewhere else next season?
Worst New Orleans Saints Trades of All Time
A rundown of the absolute worst New Orleans Saints trades of all time.
Top 10 LSU Tigers Drafted by the New Orleans Saints
Top 10 LSU Tigers Drafted by the New Orleans Saints
Saints Franchise Leaders For Each Major Statistic
New Orleans Saints Record Holders For Every Important Stat