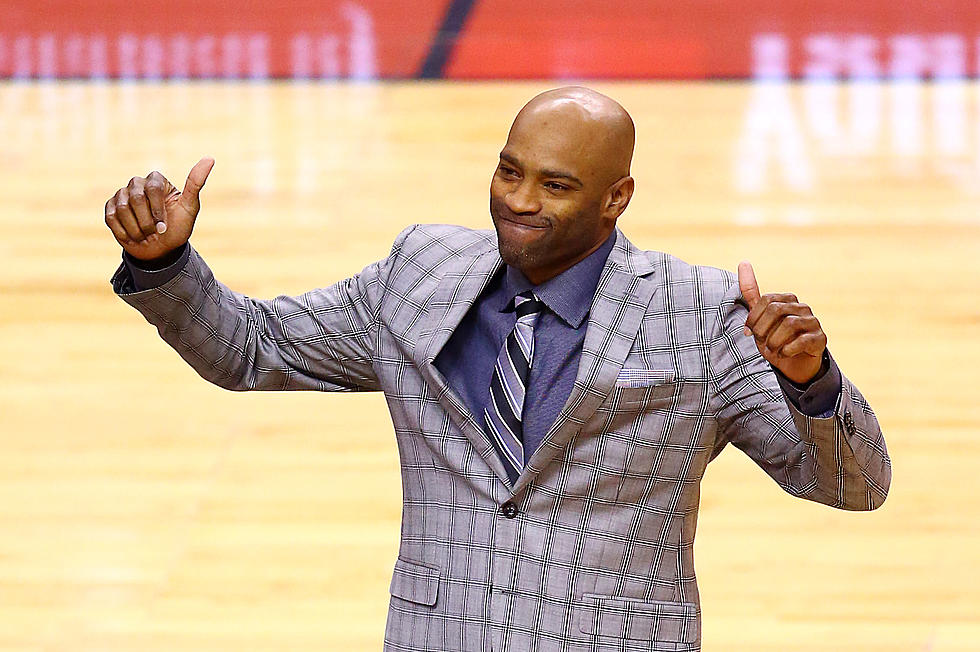 Vince Carter Agrees To Deal, Will Return For His 22nd NBA Season
Photo by Vaughn Ridley/Getty Images
New England Patriots quarterback Tom Brady drew headlines over the weekend after he signed a contract extension on his 42nd birthday.
Perhaps equally as impressive as Brady's long run in the NFL is Vince Carter's in the NBA.
The man once nicknamed "Air Canada" early in his career with the Toronto Raptors last century, Carter agreed to a one year deal to return to the Atlanta Hawks for his 22nd season in the league, according to Adrian Wojnarowski of ESPN.
Carter was open about his desire to play one more year in the league entering the offseason. Now, he'll have his chance.
Trae Young, the young cornerstone of the Hawks franchise, wasn't born yet when Carter began his NBA career.