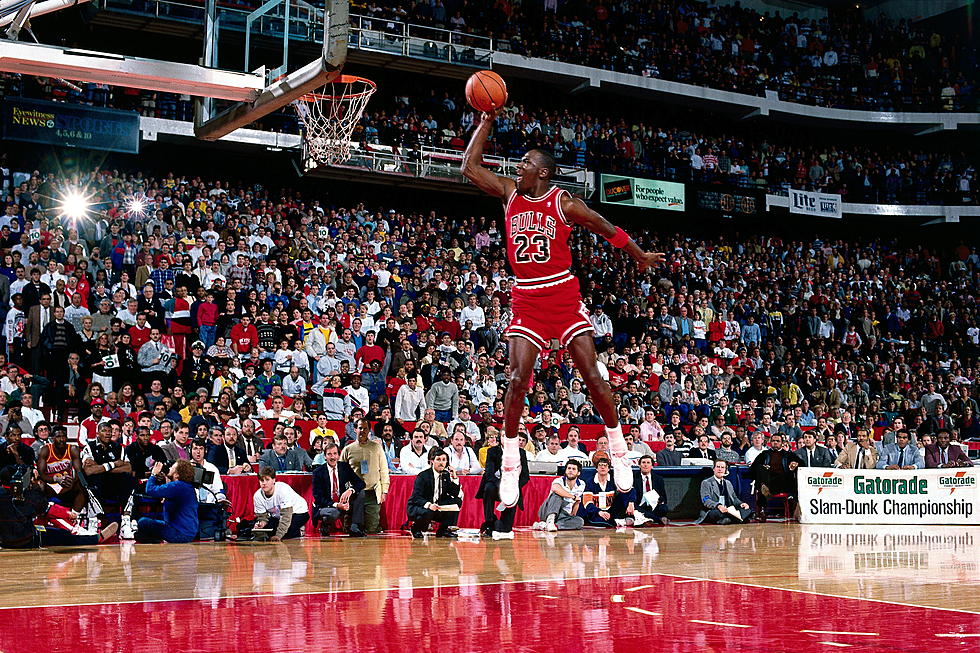 The GOAT, Michael Jordan, Turns 60 and The Internet Sends Its Regards
via NBA.com
Everybody knows Michael Jordan.
It'd be a waste of keystrokes to go into detail about the fierce competitiveness, hyper-athleticism, and heated debate that surrounds the GOAT, because you've all heard it and seen it before.
As Jordan turns 60, social media lit up with well-wishers and those remembering a different time, as most of us tend to do now and again when our childhood heroes begin to show their age.
Quick anecdote: Tom Brady has been in the NFL since I was 2 years old. I've never known the NFL without Brady. I hated him growing up, and I still hated playing against him last year, but seeing him retire made me recognize my (albeit still young) age.
For those who were lucky enough to see Mike play live, 60 must feel unbelievable. His cultural impact has lasted long past his playing career and it'll continue on long after he's passed away.
But it's good to celebrate the titans of our times, athletes who make sports worth watching.
Jordan was one of those athletes.
Happy birthday GOAT, we like you so much we named ourselves after you.
Oh and one more thing.
He could probably still put up 50 on any one of us reading this.
Every NBA All-Star in New Orleans Hornets/Pelicans History
Since the Hornets came to New Orleans in 2002, nine different players earned All-Star status while with the team, with a total of 18 selections overall for the Pelicans franchise.
The Worst Tattoos on Professional Athletes
Some tattoos are more regrettable than others.
Most Valuable Franchises in American Sports
Five of the ten most valuable franchises in American sports come from the NFL.