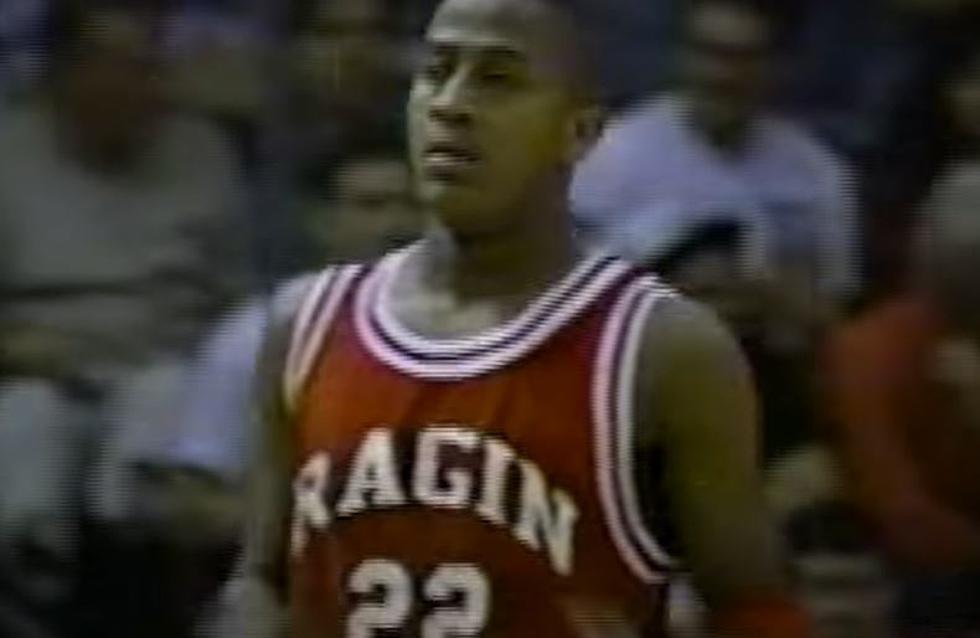 The Time the USL Ragin' Cajuns Beat the Oklahoma Sooners in the 1992 NCAA Tournament
Tony Moore, Youtube via Byron Starks
LAFAYETTE, La. (KPEL News) - It's been 31 years since the Ragin' Cajuns won their last NCAA Tournament game. Louisiana will hope to break that streak when they play the Tennessee Volunteers on Thursday night. The Cajuns came close to beating the Vols in the NCAA Tournament 23 years ago but came up short in the end.
To begin the 1991-1992 season, the University of Southwestern Louisiana Ragin' Cajuns opened with a close loss to Northern Iowa. It was a slow start to the season as the Cajuns sat at 1-5 after the first six games, but an 8-game winning streak helped get them on track for what would be a special season. USL found their groove in Sun Belt Conference play as they won the SBC Tournament to make it to the NCAA Tournament.for the first time in over a decade.
That's where the 4th-seeded Oklahoma Sooners were waiting for them.
As the "Voice of the Cajuns" Jay Walker pointed out, the Cajuns knew the Sooners well as they had beaten them in a thriller the year before. This Cajuns team was loaded with talent and could really score the basketball. They were a balanced squad with four players averaging double figures - Todd Hill, Byron Starks, Michael Allen, and Tony Moore. Plus, there were other players who contributed in other key ways - Marcus Stokes led the team in rebounding, Eric Mouton lead the team in assists, and Carroll Boudreaux was a solid all-around player.
After a First Half of scoring runs that saw the Cajuns take a 2-point lead into Halftime, the Second Half became one of the most memorable twenty minutes of play in Cajuns basketball history. As Jay points out, there were 12 lead changes in the Second Half alone as the two teams played a classic.
Starks led the way with 21 points, Moore added 15, and Allen chipped in 13. And hometown Lafayette product Mouton hit the game-clinching free throws down the stretch as the Cajuns secured the 87-83 win. You can watch highlights of the victory below.
USL did fall to 12-seeded New Mexico State 81-73 in the Round of 32 - which you can WATCH BELOW - but the 1991-1992 USL Ragin' Cajuns gave fans some great memories!
2000 NCAA Tournament: Cajuns vs. Volunteers
8 Saints, 3 Ragin' Cajuns Nominated for 2023 Pro Football Hall of Fame
The first list of nominees for the 2023 Pro Football Hall of Fame contains 8 former Saints, and 3 Louisiana Ragin' Cajun alums.
Pro Athletes From the Acadiana Area
Louisiana has produced some of the best pro athletes in the world, especially in Acadiana.