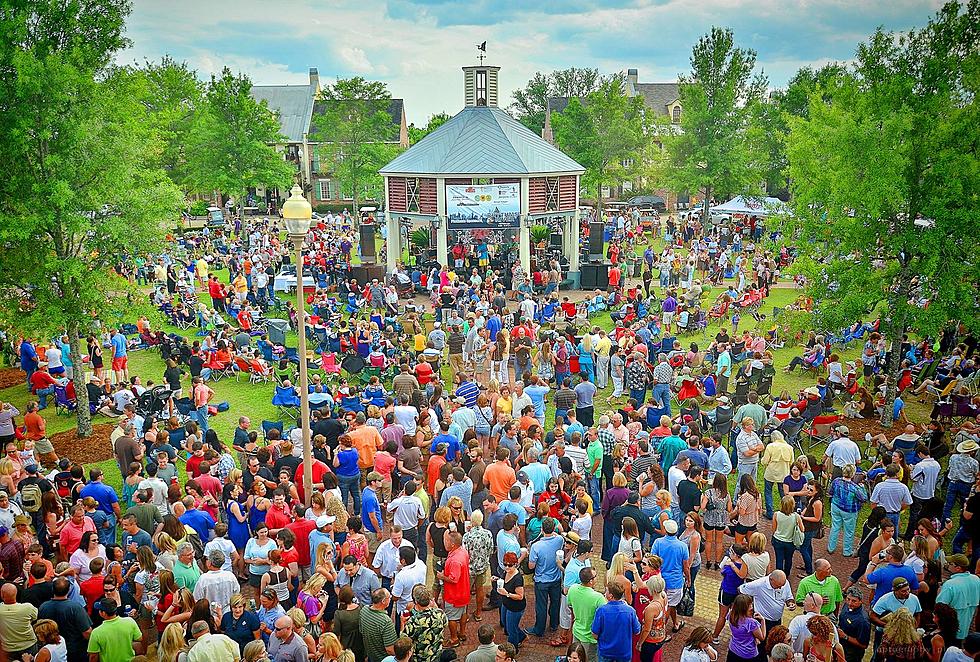 Julian Primeaux to Rock River Ranch at Rhythms on the River in Lafayette, Louisiana
Rhythms on the River, Facebook
LAFAYETTE, La. (KPEL News) - Rhythms on the River, a 6-week festival that happens in the Spring and Fall seasons in the River Ranch Town Square in Lafayette, moves past the halfway mark as Julian Primeaux gets ready to rock the house!
Last week, The Chee-Weez brought a great time to the event as it was hosted by our friends at 99.9 FM KTDY.
This week, Grammy Award nominee Julian Primeaux brings his blend of rock n' roll and soul music to the stage as you will hear the blues with a southern flare!
Grammy Award nominee Julian Primeaux is the son of rock'n'soul and southern roots. Hailing from the swamps of Louisiana and sounding like a Gritty Rock 'N' Roll Freight Train guided through a Dirty Blues Spiritual Explosion. The blues runs deep in his songs of both heartache & joy. Revelation don't come on the mountain, it comes way down in the valley where you'll find him preaching his electric sermons.

 
Rhythms on the River is FREE to attend and includes live music, on-site food and drink sales, and local pop-up shopping! Set in the heart of River Ranch, it's a great event to bring your significant other for a date night or to bring the children for a family night full of local culture.
Newstalk 96.5 FM KPEL hosts this event as it will kick off with the National Anthem and brief announcements at 5:30 p.m. before Julian Primeaux takes the stage.
The fun lasts until 8:30 p.m.
Nine Memes Sure to Make South Louisiana Catholics Chuckle and Nod
Roughly a quarter of the Christians in Louisiana are Catholic, according to
Pew Research
. We Catholics take our faith and Church teachings seriously, but we also know how to laugh at ourselves. Here are nine memes that will make a Catholic nod with understanding and probably chuckle.
Gallery Credit: Facebook via Catholic Memes
Abandoned Catholic High School, Detroit