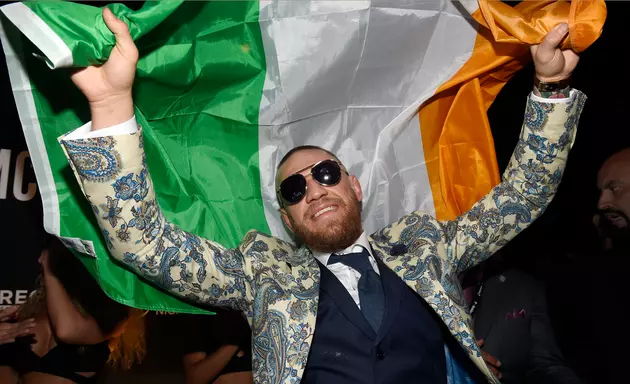 Conor McGregor Discussed His Fight Plans For 2018
Photo by David Becker/Getty Images for Wynn Nightlife
UFC President Dana White has gone back and forth on whether Conor McGregor will fight again. While he's the closest one to McGregor that would know that, why not hear it from the man himself?
A couple of months ago, White was trying to get McGregor back into the UFC by the end of the year. Obviously, that didn't happen. He then flipped the script and said that he may never fight again because he's got $100 million in the bank.
Now, McGregor has put his views on fighting in 2018 (from The Mac Life):
"My focus is getting back into the right ring or octagon. 2017 was historic. I have transcended both the sport of MMA and boxing," McGregor said. "At this stage of my career, as it has been for the majority of my UFC career, potential opponents must lobby for fights with me. We could see Conor McGregor anywhere. I run the fight game, the fashion game, the whiskey game, or whatever the next business endeavour might be.

"I have every intention of fighting in 2018 if my compensation and business development endeavours accurately reflect my influence on combat sports."
So - definitely maybe - is the answer.
Essentially, if he can get paid, or he just has the NEED to prove he's the best, then he'll fight again.
One thing I know is he shouldn't expect to get the payday he had against Mayweather. That was a once in a lifetime opportunity. If that IS what he's expecting, then you shouldn't expect to see him fight again...like ever.