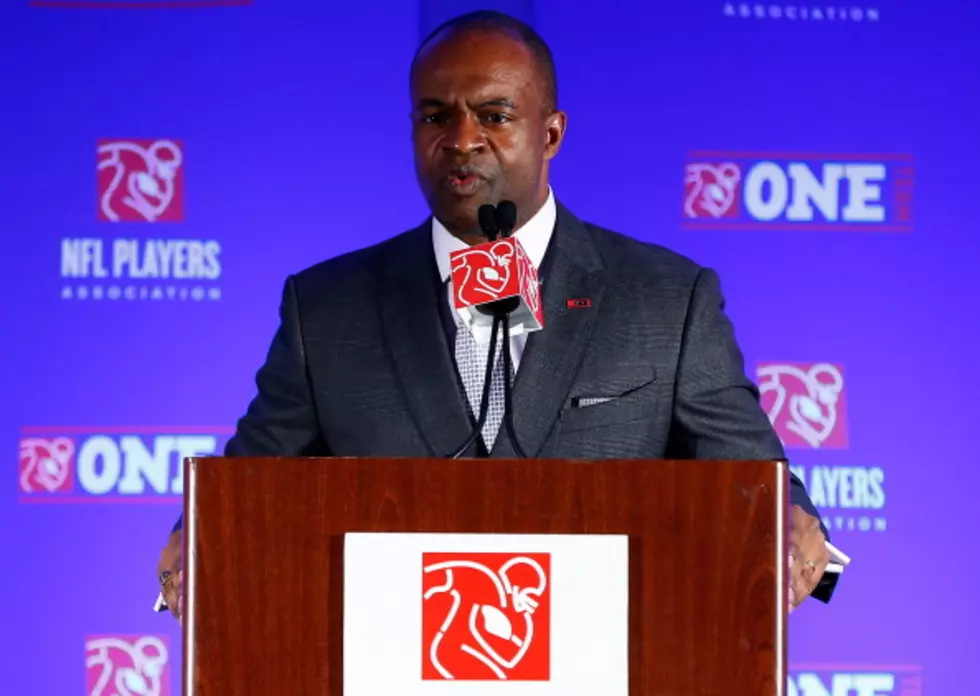 NFLPA Chief Says Goodell Lied About Collaboration on Conduct Policy
Getty Images
NFL Commissioner Roger Goodell said he wanted to work with the NFL Players Union prior to coming up with a revised policy on player conduct.
But the head of the union says Goodell lied about that.
NFL Players Association President DeMaurice Smith, in an interview on "Real Sports With Bryant Gumbel,"
When the revised policy, which was unanimously approved by the owners in 2014, was revealed, the association issued a statement expressing displeasure on not being able to collectively bargain any changes to the policy.
Smith said he stands by the union's statement.
An NFL spokesperson, in a statement to HBO,  said the league tried to engage the union in drafting a tougher policy but said the union had no interest.