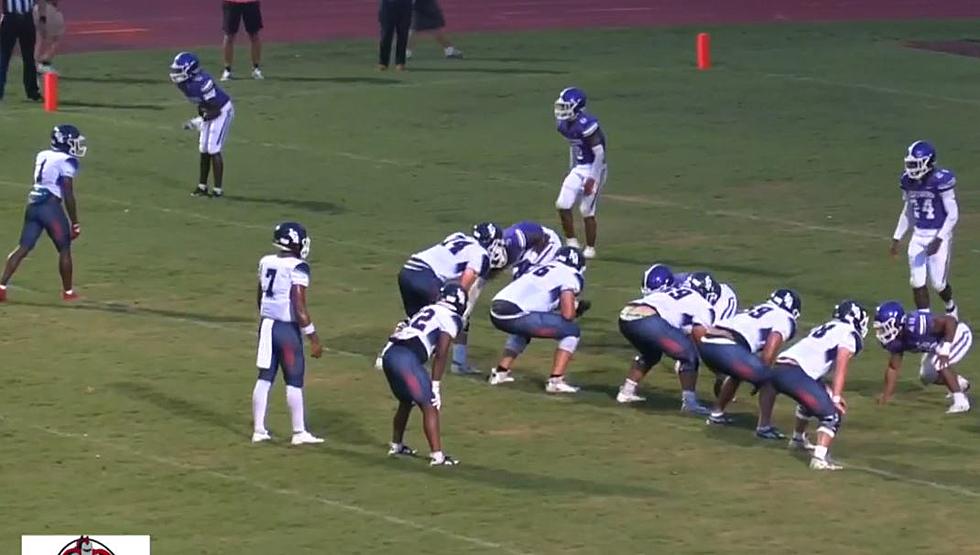 Ju'Juan Johnson Has Another Big Night, Defense Steps Up as Lafayette Christian Academy Rolls Over Woodlawn-Baton Rouge
Ju'Juan
BATON ROUGE, La. (KPEL News) - One week after LSU commit Ju'Juan Johnson lit up scoreboard at Bill Dotson Stadium with eight total touchdowns against Acadiana High School, the quarterback led Lafayette Christian Academy to another blowout victory as they defeated the Woodlawn - Baton Rouge Panthers on the road 49-14 on Friday night.
Johnson added another five touchdowns to his career (4 passing, 1 rushing) as the Knights made relatively quick work of the Panthers.
And, while Johnson was leading touchdown drives, the LCA defense was stifling as they not only made it difficult for Woodlawn to score, but they actually contributed to the scoreboard themselves. After a quick touchdown drive by the Knights, the defense registered a pick-6 that allowed the Knights to get on top 14-0 in the first two minutes of the game.
After a Panther touchdown get Woodlawn within one score, the LCA offense begin scoring at will. After the Knights scored a touchdown to bring it to a 42-point lead with 8:00 left in the the Quarter, a running clock was installed.
Next up for LCA is the home opener against the Jesuit Blue Jays. Kickoff for that game is set for 7:00 p.m. with the pregame show set to begin at 8:00 p.m.
Things Lafayette Adults Get Excited For That Kids Find Ridiculous
Buckle up, because we're about to explore 8 things that make Lafayette grown-ups jump for joy while leaving kids scratching their heads and thinking, "Wait, seriously? They're excited about that?"