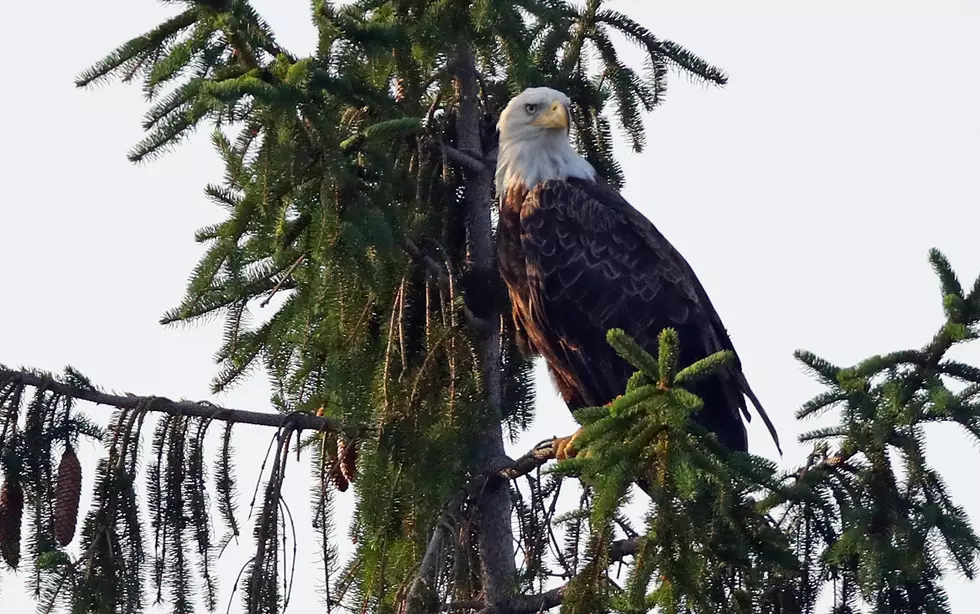 Bald Eagle Stares Down Grey Squirrel [PHOTO]
Getty Images
What an amazing shot!
A photographer caught the moment when a squirrel and the bald eagle had a massive stare down.
Roger Stevens Jr. caught the stare down in Lincoln, Maine and his photo has since gone viral.
Lincoln wrote that he caught the moment from atop a tree, "Behind the Rite Aide Store in Downtown Lincoln, Maine!"
You can't help but love Mother Nature. Beautiful.