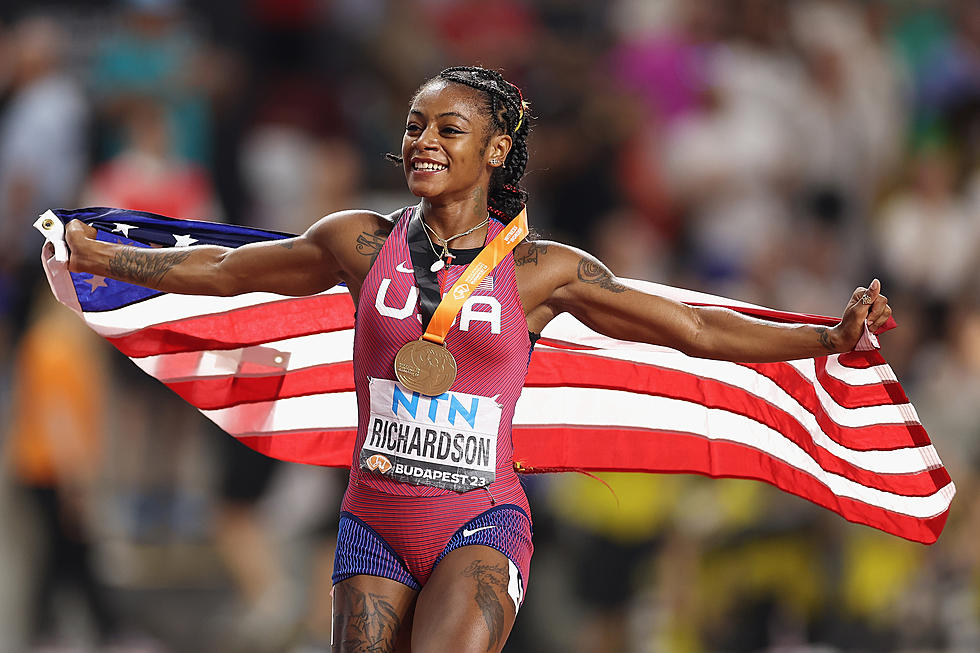 LSU Track Legend Sha'Carri Richardson Wins USATF Athlete of the Year
(Photo by Christian Petersen/Getty Images for World Athletics)
We see actors, musicians, and athletes get crucified for pretty much anything these days, and when the person makes their comeback, the media never speaks as loudly about the comeback as the fall. One athlete who had a bump on the road to greatness was former LSU track star Sha'Carri Richardson. After it was reported Richardson tested positive for marijuana and missed the Tokyo Games, the world turned its back on her.
Well, Richardson has bounced back and soared to new heights. Richardson recently won the 100-meter World Championship title with a time of 10.65 seconds which was a personal best for her. She is now a major contender for the 2024 Paris Olympic Games. But Sha'Carri still had more to do in 2023, as she has now won the USATF Jackie Joyner-Kersee Athlete of the Year.
Richardson deserves all the praise and then some. She showed that it's possible to make a mistake and not only recover from it but reach new levels of success. Even though the Olympic rule about marijuana is archaic she still broke it but she recovered beautifully and I believe the media needs to be as loud about the redemption as they were about the fall.
Richardson has done so well that her hometown of Dallas is naming a stadium after her.
Congratulations again to the former Tiger for being named Athlete of the Year by USA Track and Field. Excited to see how much she progresses over these next couple of years and especially excited to see how she does in 2024 at the Paris Olympic Games.
2023 Highest Paid College Football Coaches
Gallery Credit: David Schultz