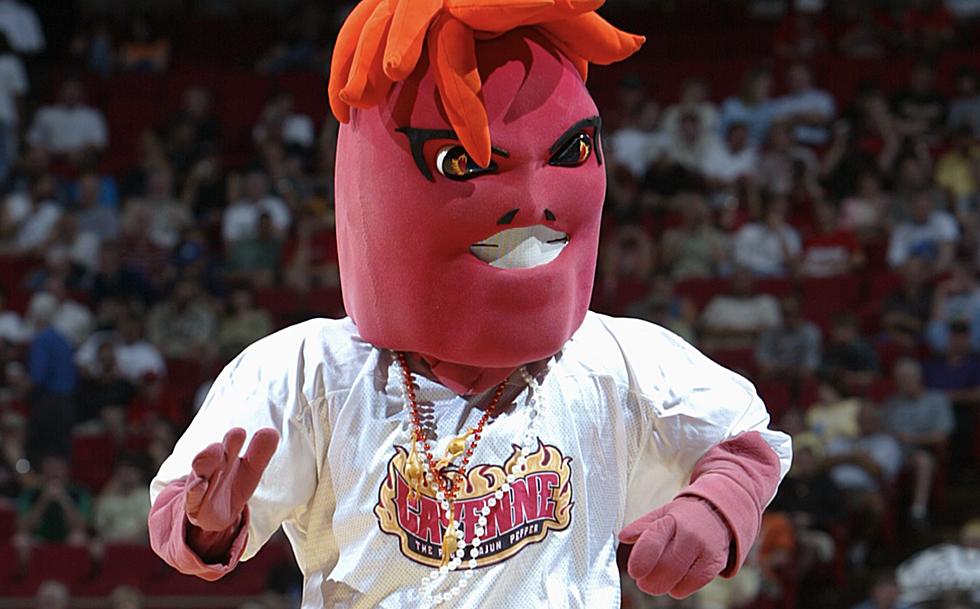 UL Alum Kicks Off Grassroots Campaign to Create a New Ragin' Cajuns Mascot
Photo by Jamie Squire/Getty Images
A former UL student believes it is time for his alma mater to have an official mascot.
Cory St. Ewart isn't just shaking his fist and shouting from the mountaintop of his Twitter account; he has actually put together a grassroots campaign along with a character concept that he hopes will lead to the next Louisiana Ragin' Cajuns spirit leader.
On Apr. 9, Cory dropped a teaser on his social media platforms hinting that "something special" might be happening on Monday, April 10.
As promised, St. Ewart delivered on his promise, launching what he described as a grassroots campaign to identify and solidify an official UL mascot. It should be noted that the University of Louisiana has no part in this campaign, nor have they commented publicly in the wake of Cory launching his concept for "Albineaux."
At first glance, it is clear that the mascot is a white alligator (hence the play on the word "Albino") but there are a few other very pointed details that St. Ewart points out.
Of course, there has been feedback—both positive and negative—which is welcome dialogue for St. Ewart who gave me a list of the most popular pros and cons.
When it came to the Pros, Cory told me that he saw the concept was generally well-received with younger Cajuns fans and alums. Most of the negative feedback was from some of the older Cajuns fans who weren't necessarily open to change. One parallel that St. Ewart saw in people who really liked the mascot concept was they didn't have any attachment to any previous Ragin' Cajuns mascots.
While there was plenty of debate over the inclusion of an alligator, St. Ewart said that Albino gators do exist in Louisiana and being that UL has a swamp on campus with gators, it's very possible for a white alligator to live on campus as well.
Another pro was that a white alligator would make it easy to represent the school colors (vermillion and white) as Albineaux would wear red clothing.
There were also cons as some people were "iffy" about the name "Albineaux,"—especially out of respect for the albinism community. Another major hangup (and it's one that I've personally seen) was the fact that a "gator" mascot was already represented at major schools like Florida.
Some fans felt that "Ragin' Cajuns" is unique, so the mascot should be as well. Others really just still loved previous mascots like Cayenne, The Cajun Man, and game-time entertainer The Fabulous Cajun Chicken.
If anything is certain is that on Twitter, Instagram, and Facebook there have been plenty of reactions to the campaign and I'm curious to hear what you think of the proposed concept from the UL alum?
Sound off in the comments and share with your friends to see what they think too.